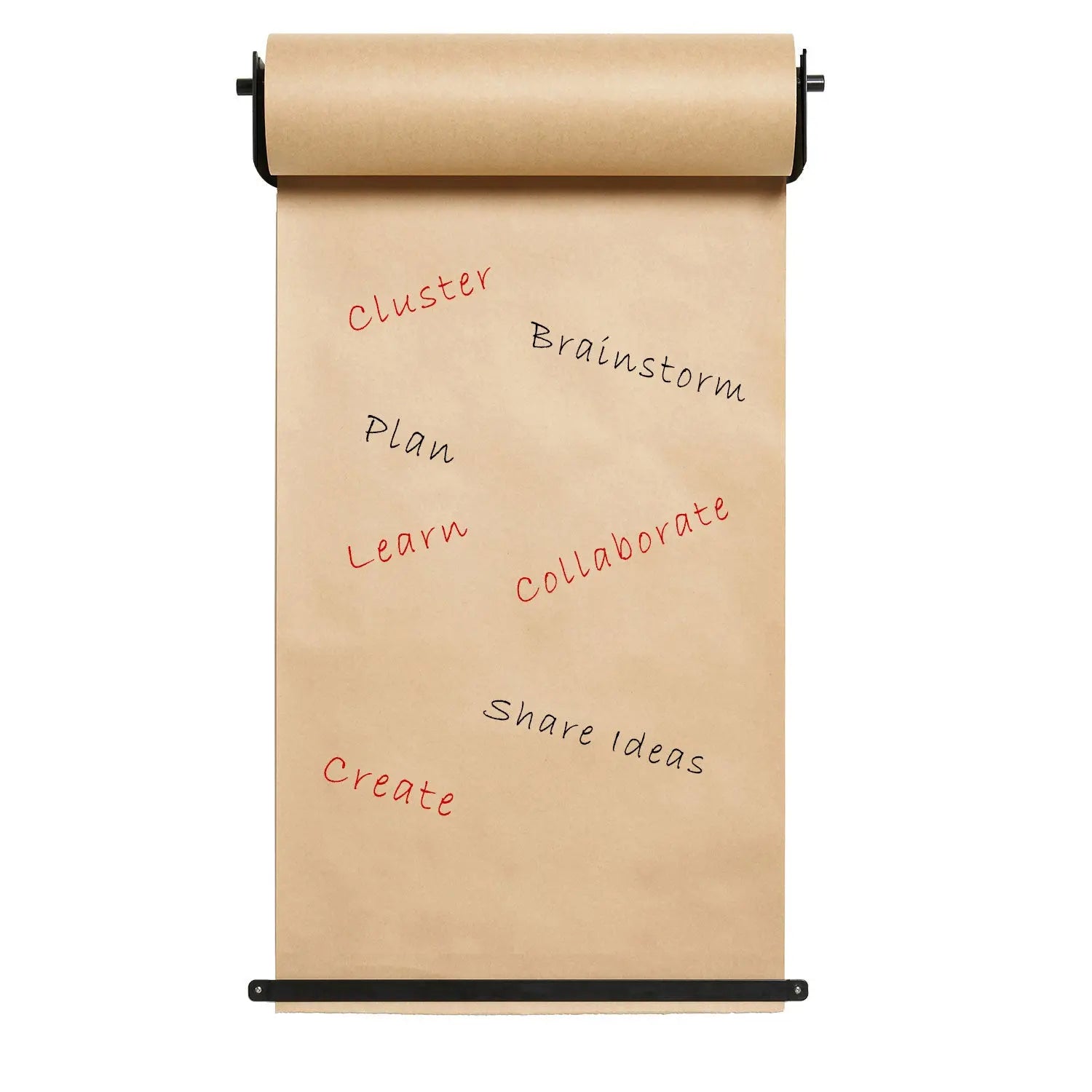 Let's explore the benefits of incorporating a kraft paper holder into your daily life
Let's explore the benefits of incorporating a kraft paper holder into your daily routine:
Visual Organisation: A kraft paper holder offers a spacious display area to illustrate your daily schedule, to-do lists, reminders, and crucial notes. The graphic order enhances organisation and focus, ensuring that all tasks are easily understandable and at hand.
Easy Reference: By having your daily schedule and tasks visibly presented on a kraft paper holder, quick reference is at your fingertips. Avoid the hassle of sifting through digital calendars or notebooks and save time and mental energy. A mere glance at the kraft paper holder provides clear insights into your forthcoming events.
Tangible and Hands-On: Opting for paper-based task organization with a kraft paper holder offers a tangible experience which enhances memory retention and active engagement. Physically checking off completed tasks or transitioning them between sections of the holder instils a sense of accomplishment and motivation.
Increased Focus: We are constantly immersed in a digital age, a kraft paper holder eliminates the distractions that routinely arise from electronic devices. By keeping your schedule prominently displayed, you can maintain focus on immediate tasks, without the disruption of aural notifications or unrelated applications.
Collaborative Tool: In shared or collaborative environments, a kraft paper holder becomes an invaluable visual aid for coordination and communication. Sections or color-coded notes can be utilized to assign tasks, monitor progress, and ensure team alliance and motivation.
Creativity and Personalization: The blank canvas of a kraft paper holder cultivates creativity and enjoyment during the organisational process.
Experiment with different methods to maximize focus, productivity, and overall organisation. Embracing the advantages of a kraft paper holder can optimize your daily efficiency and reduce stress.