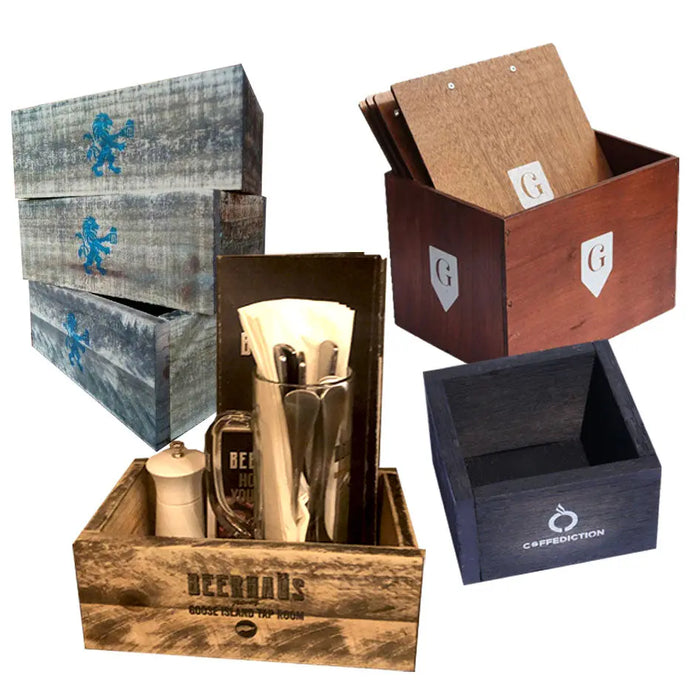 Timber Cutlery Boxes - made to order
This product may be delayed in delivery by up to 4 weeks
Distressed timber boxes are ideal for holding knifes, forks, spoons, salt and pepper or serviettes.  We can customise timber boxes by applying a coloured stain and printing your logo. 
We've included on this page some examples of what can be achieved.  Call us 1300 361 600 for a quotation.  We'll discuss your specific needs and help create something unique that suits your venue.
Minimum order of 30 applies.