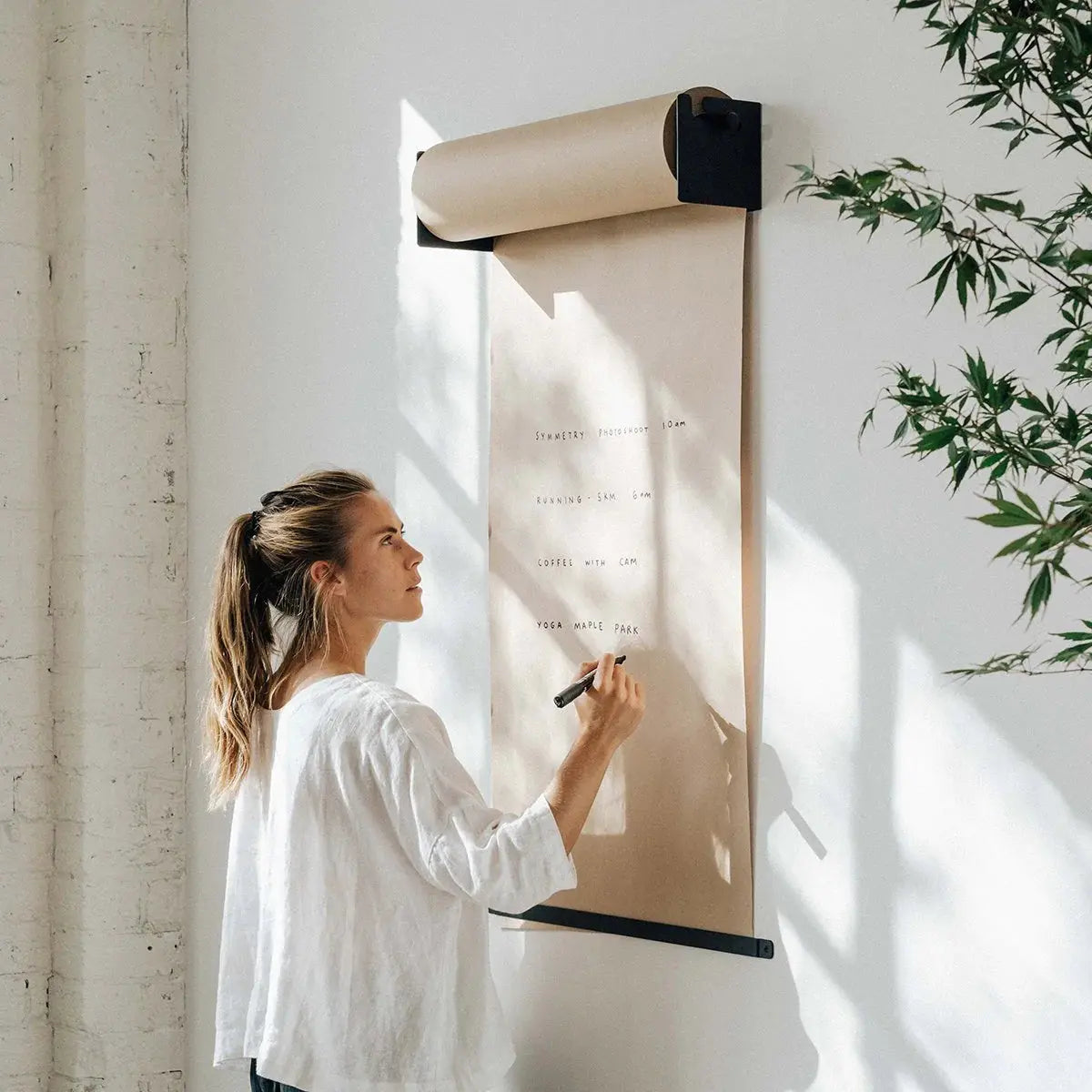 What to look for when buying Butchers Paper
What is butchers paper?
Butchers paper is a type of paper designed specifically for wrapping and storing food. It is generally brown, thicker than standard paper and is highly resistant to grease and moisture. It is also non-absorbent, meaning it won't soak up liquids.
Butchers paper is made from 100% virgin kraft paper and is available in a variety of sizes and colours. It's also made from sustainable materials, making it eco-friendly choice. It is biodegradable and recyclable. 
What is butchers paper used for?
Butchers paper is one of the most versatile tools in the kitchen, restaurant or art-room. Its unique texture and thickness makes it an ideal choice for many culinary and art projects.
It is great for wrapping meat, seafood, fruits, vegetables, and other delicate items to keep them fresh. Butchers paper is also an ideal choice for arts and crafts projects - including painting, drawing, making collages, wrapping gifts, making origami, and creating greeting cards. It also makes an awesome alternative to standard restaurant display menus - and can be held up with a butchers paper holder as a modern alternative to a blackboard.
Some uses of butchers papers include:
- Butchering and wrapping meats
- Packaging and labelling food
- Art and craft projects 
- Menu display (alternative to blackboard)
- Wrapping gifts
- Making table coverings
- Packing fragile items
- As a craft mat
- Making book covers
What to look for when buying butchers paper.
1. Quality: When buying butchers paper, look for a product that is made from strong, high-grade paper that won't tear or rip easily. 
2. Bleach-Free: Choose butchers paper that is free of any bleaching agents, which can potentially transfer onto food and cause health problems. 
3. Grease-Resistant: Look for a product that is resistant to grease, as this will help to keep food from sticking and prevent messes. 
4. Colour: Depending on your needs, you may want to buy butchers paper that is white or coloured. We find that brown butchers paper stands out much better when being displayed in a restaurant or classroom in comparison to white – which is why we sell brown butchers paper.
5. Price: Butchers paper comes in a variety of price points, so be sure to compare prices before making a purchase and factor in shipping costs. 
6. Size: If you are buying butchers paper to display in a café, restaurant or classroom - make sure you've measured the size you need. Also - make sure you've considered how you will present the paper - as some rolls are large and may require a wall-mounted holder.
We have a variety of options of both butchers paper and wall mounted holders available for sale, with free shipping Australia-wide! We have been selling butchers paper for years, so if you would like to call up for expert advice, give us a call on tel:1300361600.